The Ridiculously Patriotic Virtual Run
Presented by Charles Schwab and hosted by Colorado Veterans Project, the 3rd Annual Freedom 4-Miler is now a VIRTUAL run to show pride and raise funds for our local Veterans and Veteran organizations. Get ridiculously patriotic while you set the pace, route, and complete the mission on your time. You'll earn a commemorative 2020 medal and an exclusive race buff (and hopefully a top spot on the virtual leaderboard!)
Virtually Anytime, Anywhere
Stay fit while staying home! Enter your time at RunSignup.com to get earn your bragging rights and SWAG.
Patriotic Costume Contest
YES, we will have a VIRTUAL costume contest! Share your most patriotic running garb on social media to win prizes.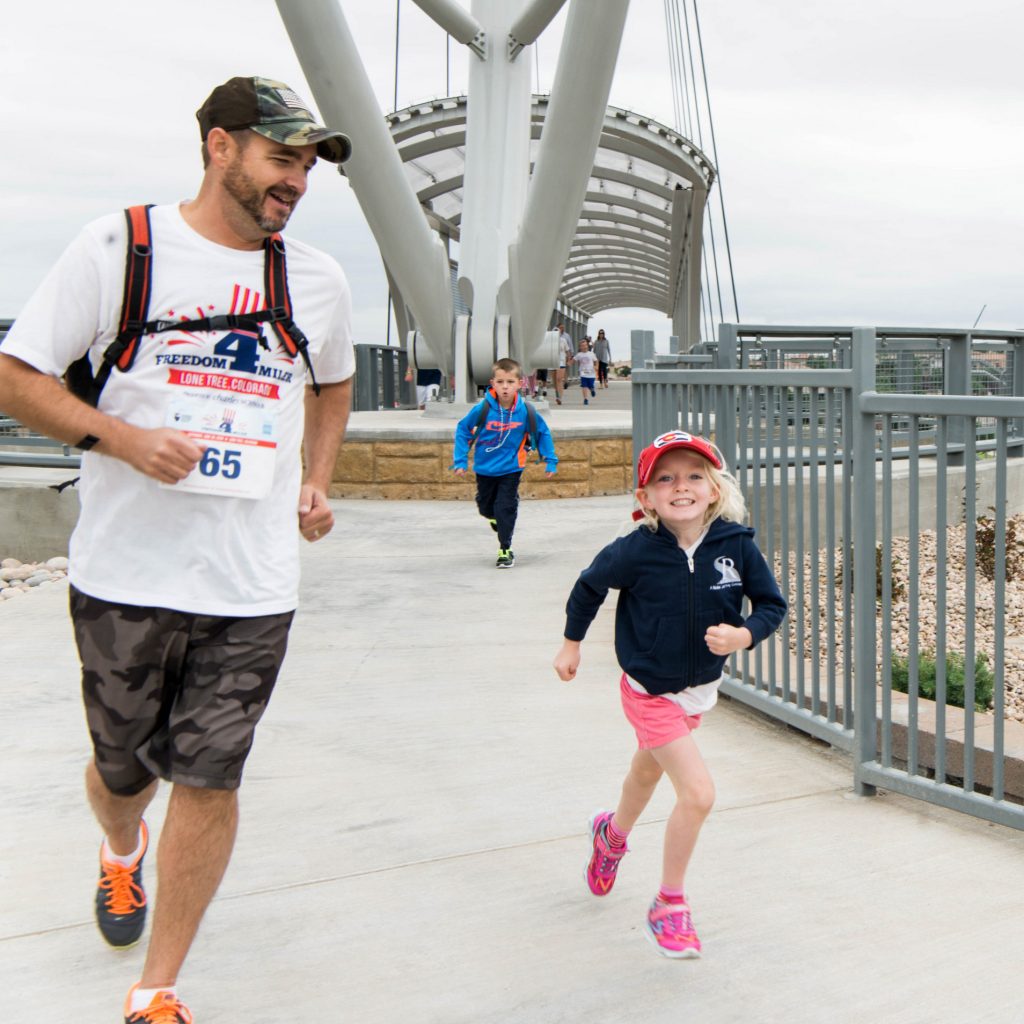 Family Fun for the Win
The 1-Mile Fun Run option is great to get ALL members of the family out for a jog.
Commemorative


Finisher's Medal
All participants will receive the 2020 Finisher's Medal, mailed direct to your door.
Exclusive Race Buff
All participants also receive an exclusive race buff, made especially for this 2020 Virtual event.
Support Our Veterans
4th of July is the perfect time to say Thank-You to our Veterans! All proceeds and donations go directly to helping local Colorado Veterans.
Celebrate America!
Join us in celebrating our country and freedom, and the Veterans and Military who defend it!